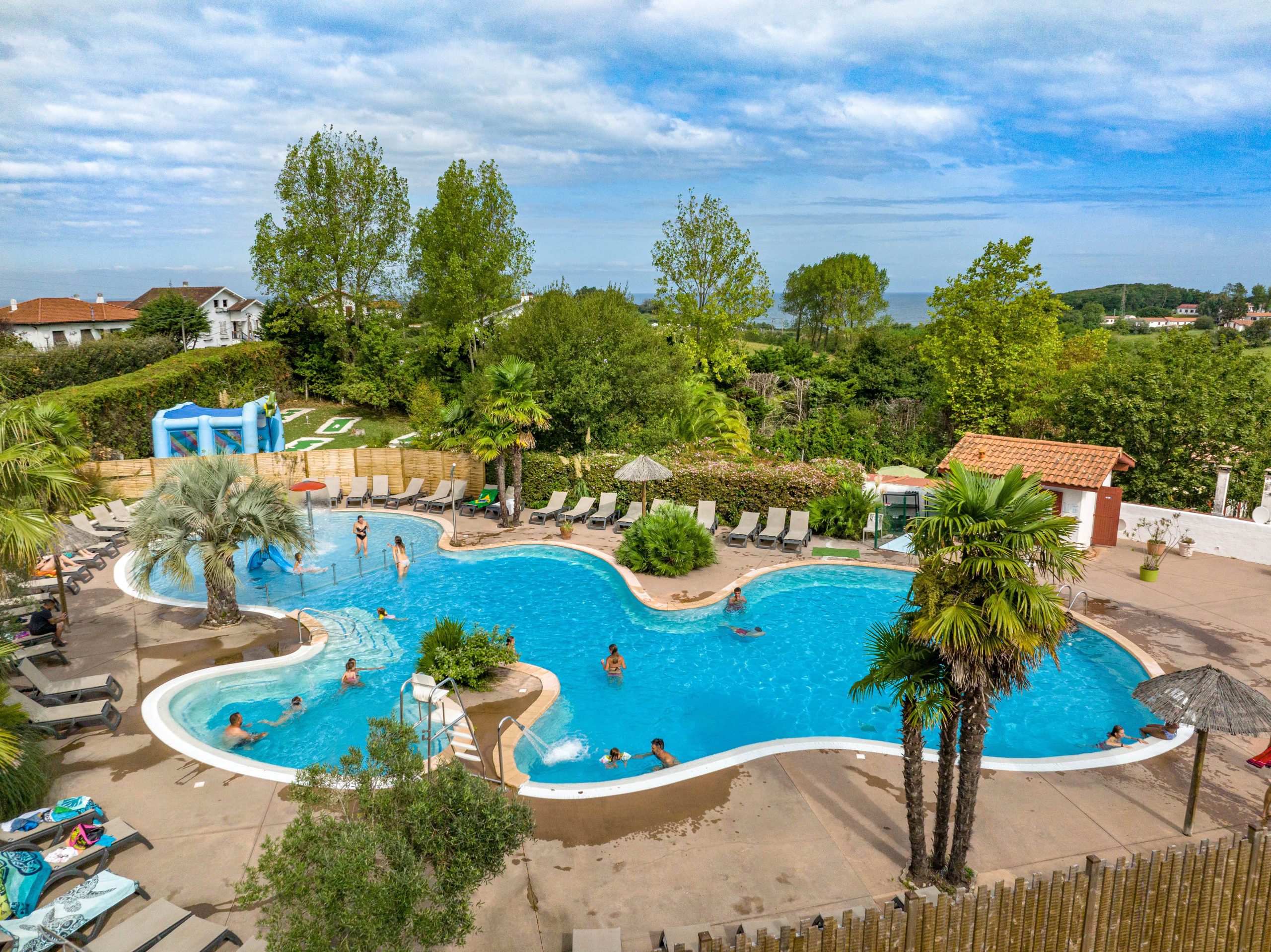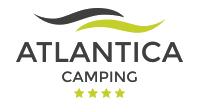 Ciela Village
See our other Ciela Village campsites
The Domaine de la Rive recently joined the Ciela Village family of campsites. 4 and 5-star establishments designed for fun and comfortable family holidays, all in exceptional locations: the Mediterranean, Basque Country, Provence, the Ardèche, the Verdon and the Landes. Our teams all welcome you with a smile and only have one goal: help you spend a wonderful holiday at the campsite.

Les Marsouins – Pyrénées-Orientales – Argelès-sur-Mer
Our 4-star Les Marsouins campsite located in Argelès-sur-Mer welcomes you to an idyllic setting with all amenities, only 800 m from the beach. Its location on the Mediterranean coast makes Argelès-sur-Mer an excellent holiday destination: sunshine, perfect temperature year-round, beach for swimming and a wide variety of activities for the whole family. You can spend your holiday in this friendly and festive setting!
Stay in modern and comfortable mobile homes for a relaxing holiday. Here, there is everything for every member of the family to enjoy: entertainment, sports, leisure and touring the region! You can also enjoy a superb water park with pool and water slides for fun in the sun in this beautiful seaside resort right on the Mediterranean!

Terra Verdon – Verdon – Castellane
Our 4-star Terra Verdon campsite in Castellane is located in the Verdon Regional Natural Park, offering a holiday out in nature, near the famous gorges. Take advantage of the brand new water park and the view of Le Roc, a limestone formation that overlooks Castellane. You will definitely find the accommodation that you need for an unforgettable family holiday between our wide range of comfortable mobile homes and shaded bare pitches.
Guests looking for a peaceful setting to relax will love our campsite near the Verdon Gorges, and those looking for adventure will appreciate the athletics facilities and nearby Castillon and Chaudanne lakes for white water sports. Our teams also offer a variety of games and sports on-site for all ages. You won't regret coming to our beautiful campsite in the Verdon!

La Farigoulette – Verdon – Saint Laurent du Verdon
Located in Saint-Laurent-du-Verdon, our 5-star La Farigoulette campsite is a true getaway in the heart of a pine forest. You have direct access to the lake and a water sports center where you can enjoy many activities: canoeing, kayaking, paddle boats, electric boats, paddleboarding, etc. A beautiful pool, water games and deckchairs are also available for use.
Your days will be busy with the large athletic area, between the football field, volleyball, basketball, tennis and petanque courts and mini-golf course. As for entertainment, the campsite offers evening events with a variety of shows and many activities during the day for all ages! Comfortable accommodations, mobile homes, furnished tents on spacious pitches ensure you get some well-deserved rest. Don't miss the gorgeous Verdon Gorges, a unique tourist destination with turquoise water that will take your breath away!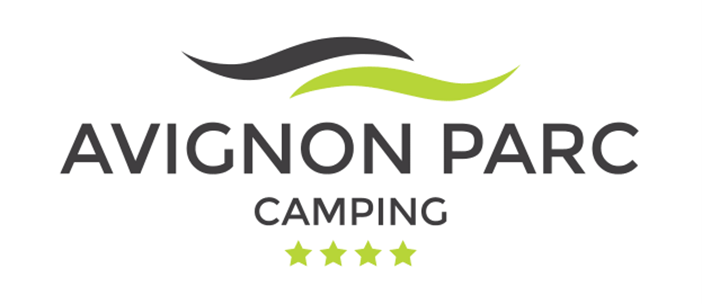 Avignon Parc – Vedène
Avignon Parc campsite is located in an excellent location in the heart of the Vaucluse with a breathtaking view of Mount Ventoux. From here, you can explore many of our beautiful region's major tourist attractions or brave the waters of the Atlantic. Do you like taking walks in the forest? The Lubéron Regional Natural Park is worth a visit with its breathtaking views! The park has numerous marked trails where you can take unforgettable hikes.
Our campsite is the ideal starting point for discovering some of the most beautiful villages in Provence, including Gordes, L'Isle-sur-la-Sorgue, Fontaine-de-Vaucluse, Lacoste, Roussillon and Saint-Rémy-de-Provence. Discover the unique atmosphere of each village simply by walking around and talking with the locals. Let yourself be enchanted by this place, one of the most beautiful parts of France.

Le Pommier – Ardèche – Villeneuve-de-Berg
Located in Villeneuve-de-Berg in the heart of the Ardèche, our 5-star campsite Le Pommier is the perfect place for thrill seekers with its incredible water park with water slides, pools and life-size pirate ship. You can take a deep breath of fresh air at this 70-hectare terraced campground and enjoy a breathtaking view of the Coiron plateau.
It's the perfect place for relaxing in your tent, trailer or camper on a large pitch or in a modern and well-equipped motor home. Here, your days and nights will be full with activities and entertainment offered by an energetic team! For the more athletic among you: multi-sport field, playgrounds, petanque court, zip line and ping-pong tables. You can also take part in exciting activities in the region such as whitewater rafting in the famous Ardèche Gorges. You will be enthralled by the Alba la Romaine ruins, Chauvet Cave and Arc Bridge.

Les Fontaines – Vaucluse – Pernes-Les-Fontaines
Located in Pernes-Les-Fontaines, our 5-star Les Fontaines campsite is delighted to welcome you to the heart of Provence, near Avignon and the Lubéron Mountains. Here, you will enjoy a quiet holiday in a gorgeous setting with a view of Mount Ventoux. Enjoy a delicious cocktail in the shade of a parasol by the pretty 200 m² swimming pool while the children have fun in the water play area with jets, slide and wading pool. Have fun during your holiday with the on-site restaurant, activities and variety of evening events!
During your stay in the Vaucluse, you can cool off with the family at the nice swimming spots near the campsite: Lake Monteux or Lake Salettes, perfect when it gets hot! Your children will be delighted to discover the magnificent ochre colors of Colorado in Provence or hike the mythical Mont Ventoux, visible from the campsite.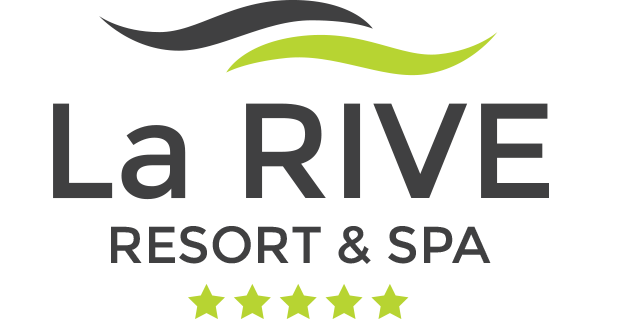 La Rive – Les Landes – Biscarosse
Our 5-star campsite La Rive in Biscarosse invites you to an exceptional holiday in the Landes. The incredible 6500 m² water park with slides, wave pool, whirlpools, lazy river and a 30-meter laps pool means guaranteed fun for the whole family. Here, your holiday will be all fun with a variety of activities, evening events and shows. Particular attention has been paid to the accommodations, which have modern designs that mesh perfectly with the surrounding nature.
Discover all the charm of the Landes Coast: beaches, surfing, cycling, hiking, water sports and tourist sites such as the famous Dune of Pilat.

Au Lac de Biscarrosse – Les Landes – Biscarrosse
Au Lac de Biscarrosse, 5-star campsite in Parentis-en-Born in the Landes, invites you to visit the Silver Coast near Biscarrosse. Part of the Ciela Village chain of 4 and 5-star outdoor hotels, this campsite at the edge of Biscarrosse is perfectly located for taking advantage of all the region has to offer.
Au Lac de Biscarrosse offers a wide range of accommodations so that you can find the perfect rental, adapted to your needs. Our rentals can accommodate up to 12 guests for holidays with big families or large groups of friends. Luxury mobile homes and unique Coco Sweet tents and tree houses are also available for a holiday with unforgettable experiences! You can also pitch your tent or park your camper on a bare pitch. A comfortable holiday in the Landes in an exceptional setting awaits you.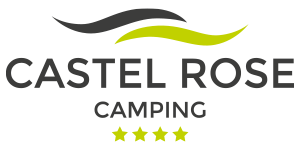 Le Castel Rose – The Gard – Anduze
Le Castel Rose, 4-star campsite in Anduze, offers a lush, green environment on the river for a wonderful holiday in the Gard. Between the private beaches, forested landscape and vast pool area covering 1800 m² , Le Castel Rose invites you to relax.
When you stay at Le Castel Rose, you can also explore the treasures of the region. Visiting the famous Gard Bridge is a perfect example! The Ciela Village chain of 4 and 5-star campsites is pleased to present Le Castel Rose, a 4-star establishment, perfect for an unforgettable holiday with family or friends.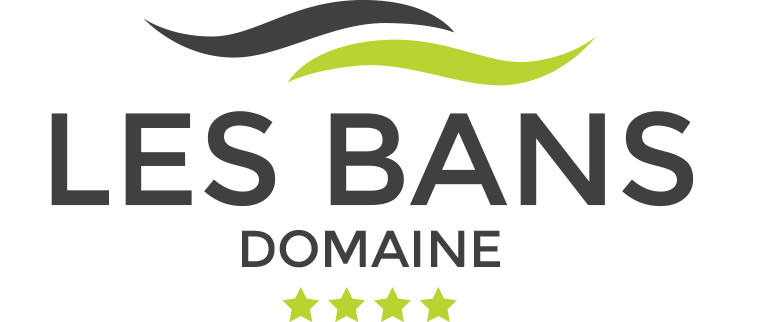 Le Domaine des Bans – Les Vosges – Corcieux
Le Domaine des Bans, 4-star campsite in the Vosges, welcomes you to Corcieux, perched at an altitude of 560 meters. Its ideal location in the Vosges Mountains means you can visit both Alsace and Lorraine. Nature lovers will be delighted by a stay at Le Domaine des Bans, located only 12 km from Lake Valley and Gérardmer, where they can hike, ride horses, mountain bike, fish, and more.
The 33 ha campground at Le Domaine des Bans is a relaxing environment. You will also find activities for the whole family on-site, such as the water park with 3 slides and a lazy river. Children will love the trampolines and bouncy castles at the campsite. Enjoy your holiday in the Vosges at Le Domaine des Bans in a pleasant natural setting with many 4-star facilities.